Creating an inclusive organisation for employees and customers
Research and innovation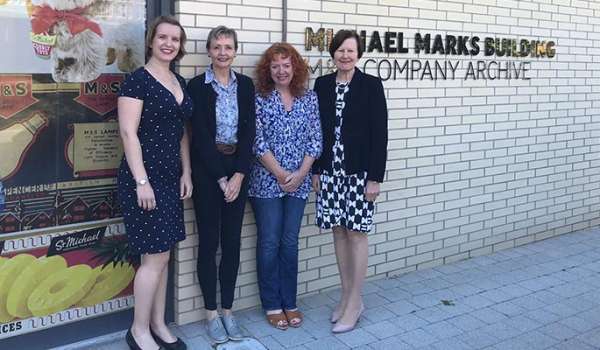 January 2017 marked the exciting start of the three-year Economic & Social Research Council (ESRC) funded project (project no. ES/N018710/1), entitled 'Raising the Ceiling on Diversity and Inclusion: A Corporate Retail Case Study'. This research is led by the University of Leeds and leading UK retailer, Marks & Spencer (M&S), together with academics from the Universities of Durham and Birmingham.
The core research aim seeks to understand and improve our knowledge of the effective implementation of diversity and inclusion strategies in the retail sector; with a view to extending these findings to organisations more broadly.
---
What do we mean by diversity and inclusion?
When people hear the term 'diversity', their immediate definition may include what the Equality Act 2010 refers to as 'protected characteristics'. Such characteristics include (but are not limited to): age; disability; gender; sexual orientation; relationship status; race; religion. 'Inclusion' is the act of ensuring these diverse groups feel part of a safe, positive and nurturing workplace. As definitions and guidance change over time, many now define diversity and inclusion in the workplace as ensuring that all employees feel valued as a member of staff, confident and able to work to the best of their abilities and feel safe and respected to voice their opinions, express themselves and be heard.
---
As part of the research project, M&S has willingly provided the research team with an exceptional level of access to their organisation. This has facilitated close interaction and engagement with staff and enabled the team to carefully examine many of the organisational diversity and inclusion processes and practices, for example, their inclusive colleague networks: BAME Network, Gender Equality Network; LGBTQ+ Network; ParentsNet, Buddy Network and more recently, a Veterans Network. M&S has been proactive in introducing many new initiatives as it strives to meet its ambitious Plan A 2025.
The research team includes: Professor Cathy Cassell (Birmingham), Professor Jackie Ford (Durham), Dr Kathryn Watson, Project Principal Investigator, (Leeds), with support from Postdoctoral Research Fellow, Dr Juliet Kele (Birmingham). Dr Usman Aslam, Dr Karen Correia da Silva and Dr Kyle Griffith (Research Fellows) contributed to the research project during 2017/18.
Working in partnership with M&S, to date, the research team has conducted extensive research, including the shadowing of regional managers, a large-scale staff survey, and interviews across the UK with those in a wide range of roles and sectors; from M&S's top management team to staff working in stores and in the distribution pipeline.
Through data analysis meetings, seminars and other events, the research team has produced detailed reports for consideration by M&S senior management and their Board of Directors. These reports address many pertinent issues related to career progression and promotion, diversity and inclusion, work-life balance and career success.
The team is identifying concrete actions that M&S can take to realise its diversity and inclusion goals. By effectively building upon its strong organisational culture, the research is helping M&S to foster an inclusive working environment in which all employees at all levels and across all sectors feel valued, empowered, able to perform to their best potential and be successful and happy in their careers.
Reflections on the recent Ideas in Practice seminar
On Friday 7 June 2019, at the offices of Squire Patton Boggs in London, the research team took part in an Ideas in Practice Seminar to report on key findings from the diversity and inclusion research project, which is helping M&S bolster its reputation as a welcoming and inclusive organisation for both employees and customers.
Mike Barry, the former Director of Plan A and Sustainable Business at M&S, presented on the importance of diversity and inclusion for future business success. A key take-away was that embracing diversity and inclusion in organisations makes for a more welcoming culture and work environment, which subsequently facilitates management decision-making and increases performance and innovation. Claire Maydew, Diversity and Inclusion Manager at M&S, then described some of the diversity and inclusion strategies within M&S which had been particularly effective; including the colleague-led networks, a campaign engaging all colleagues in inclusion and a leadership/coaching programme aimed at progressing under-represented groups into senior leadership roles.
The afternoon saw an insightful panel discussion on BAME diversity and career progression to higher management. The discussion focused on how organisations can best develop and grow their employees and their business. Suggestions and topics from panelists included bravely engaging with what are sometimes difficult conversations around diversity and inclusion issues to increase cultural awareness and understanding, as well as how organisational mentoring and coaching can empower BAME employees to continue to strive to attain their career goals.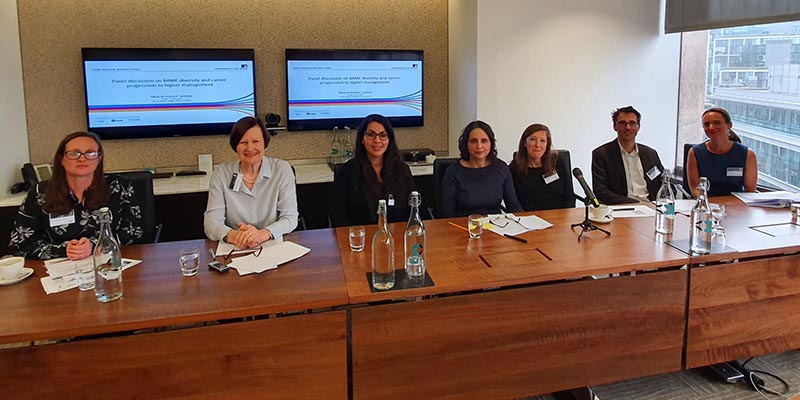 Personal reflections on the event
Two points from the discussions were particularly meaningful to me. Firstly, the need to remain mindful and aware of the less visible diversity characteristics, as too often the focus is on the more visible demographic diversity traits. Secondly, a more strategic point was the beneficial impact on employees and their perception of career progression from tailoring regional diversity and inclusion approaches to target specific local issues.
Suggestions for creating an inclusive work environment
Following the debates and discussions from the event, five suggestions on how an organisation might create an inclusive working environment for employees and customers are:
Embedding diversity and inclusion into the heart of organisational culture, to ensure that future diversity and inclusion strategies and associated processes are meaningful and effective at all levels of the workplace
Collect data on workforce diversity to identify priorities areas to target diversity and inclusion initiatives
Top management and leadership visibly supporting and communicating the importance of diversity and inclusion
Promote training and development opportunities clearly and transparently to all staff
Celebrate successful role models through sharing case studies – progression accessible for all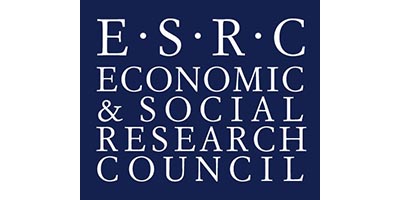 Contact us
If you would like to get in touch regarding any of these blog entries, or are interested in contributing to the blog, please contact:
Email: research.lubs@leeds.ac.ukPhone: +44 (0)113 343 8754
The views expressed in this article are those of the author and may not reflect the views of Leeds University Business School or the University of Leeds.