Getting ahead of the game: Top tips for an industrial placement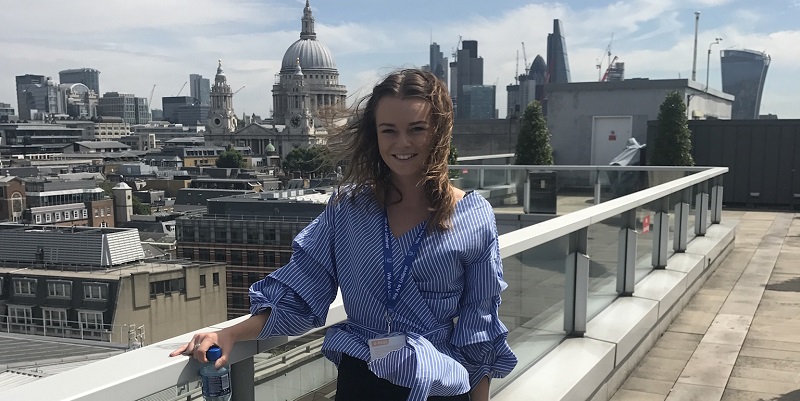 Emily Hollis graduated in 2019 with a First Class degree in BA Business Management. Here, she reflects on her year in industry at Unilever, and shares advice on succeeding in an industrial placement.
An industrial placement can seem like a daunting prospect with numerous and lengthy applications, the relocation and thought of full time work. However, after my challenging but rewarding placement at Unilever, I believe there is no better opportunity to get ahead of the game than by gaining valuable industry experience before the real deal begins. Thus, by reflecting on my placement journey, I will share with you some of my top tips for the process.
Tip #1: Make the most of the University's resources
Applications are hard. With written questions, online tests, video interviews and assessment centres, I was confident that I would never make it through what felt like endless stages to receiving an offer. With this in mind, I made the most of the support the university provides, by attending the Careers Fair for example. However, the most valuable action I took was getting into contact with Joanne Dickinson. Joanne is the employability officer for Leeds University Business School and supports students in obtaining a placement. Throughout the year Joanne runs Placement Hunt Club, which includes mock interviews, assessment centres and also talks from employers including Nestle, Mondelez and Unilever. As a result of my interactions with such employers and consequently pursuing an application with them, I received three placement offers, one of which was from Unilever.
Tip #2: Understand what you are applying to
I worked for Unilever in the Human Resources function, located in Kingston, London. Unilever takes applications for functions rather than specific roles. Due to this, despite having little to no interest in analytics, I was placed in the Human Resources Data Analytics team, where I provided analytical insights to the organisation in order to assist in the decision making of senior leaders. To avoid my mistake, I recommend gaining an understanding of the possible teams you could be assigned to, by asking for a structural chat prior to interview for example. Then, within the interview, demonstrate your understanding of the organisational structure while communicating which areas of the function you have applied to interest you the most.
Tip #3 Ask for help
Beginning my placement was exciting, but scary. On my first day I was introduced to software and spreadsheets that I had never seen before, let alone could understand. With complex work and limited support from my manager, learning was difficult. At the beginning I did my best to self teach, using the resources I could find. I didn't want to ask too much of my team as I could see they were busy with their own work. However, eventually I realised that in order to progress, I had to reach out for support.
After I did ask for support, I made great progress and became a valued asset to the team. Therefore, ask for help and never feel guilty for doing so as it is your team's job to support your development.
Tip #4 Go beyond your role and responsibilities
Although my job was interesting, I knew it would not be my career. Therefore while networking I demonstrated a desire to get involved in other work streams and as a result, gained new responsibilities. For example, I became the site wellbeing lead and coordinated the roll-out of wellbeing workshops attended by over twenty employees each time. I managed campus recruitment for Leeds University, organising a careers fair stall, Facebook Live event and Senior Leaders Talk. I also organised a charity bake sale and the site's first table tennis tournament. Also I worked in the business engagement team where I ran an event and presentation to over 400 employees. Although it was hard work, having extra responsibilities, positions and contacts made my placement experience ever so more enjoyable and also rewarding. Therefore even if no one offers you extra responsibilities, reach out and ask for them.
Tip #5 You can do it!
In summary, my placement could have been better and it could have been worse. Yes I was unfortunate that my role did not align to my interests, but I don't regret it. No matter what organisation, team and role you work in and no matter how hard or easy it is, an industrial placement is an unparalleled learning experience that no one can teach you. Thus, apply, don't give up and get support when and where you need it. You can do it!