A Management student's path to enterprise intern of the Year
Sophie Feechan is a BA Business Management student, who has just finished her placement year at Enterprise Rent-A-Car. This is Sophie's path to winning Enterprise Intern of The Year.
I always knew I wanted to do a placement during my Business Management course at Leeds University Business School. I knew work experience would be valuable for when I graduate, and I felt time was flying by! I decided to do my placement at Enterprise Rent-A-Car because I wanted to work in a customer facing environment to develop transferable skills.
Throughout my internship as a Management Trainee, I was exposed to many areas of the business. Day-to-day my role involved customer service, sales, and driving. I marketed current and prospect corporate accounts as well as managing other areas of growth in the business. I managed risk, analysed the financials of the branch and oversaw bad debt. I often "Ran the Day" which entailed organising the fleet ensuring all customers had vehicles which suited their needs.
Throughout my internship, I won numerous competitions for Sales and Customer Service. I passed my Management Qualification Interview within 8 months with a 94% score, and later went on to win Enterprise Intern of the Year Competition.
Winning the Intern of the Year Competition was a goal I had been working towards throughout my placement. I made sure to get involved with all the opportunities which were presented to me and perform the best I could in my role. I went through three competition rounds before getting to the final. At the final I presented to the Assistant Vice President of Rental, two Talent Acquisition Marketing Managers, and Corporate Talent Development Manager.
I presented my Business Improvement idea, my involvement in Diversity, Equity, and Inclusion events as well as Social Media engagement. My business improvement idea was to create a new app incorporating two features aiming to improve customer experience. Whilst working at Enterprise I found customers had troubles with vehicle controls and not knowing when and who would be collecting their rental vehicles. My idea was to create an Augmented Reality User Guide which can be accessed through a Near-Field Communication (NFC) tag which enables customers to explore controls in their rental vehicle. In addition to this, also an uber inspired service, where customers can see which employee will be collecting their car at a specific time, therefore reducing traffic into branches.
In terms of Diversity, Equity, and Inclusion, I became the captain of this for my area and organised various charity events. I was honoured to organise a Badminton Charity Match, where money was raised for those affected by the earthquakes in Turkey and Syria. I also managed a Family Fun Day for friends and family of Enterprise, where we raised over £600 for Coventry & Warwickshire Mind, We Care UK, and Milk&You Daventry. I assisted in the organisation of donating Easter Eggs to Birmingham Childrens Hospital, and we managed to donate over 70 eggs!
My favourite event was when I volunteered for the Human Appeal: Wrap Up Birmingham. where we spent the afternoon with a small team organising coat donations, ready to be distributed to the local community, for those who needed them most last winter. I was also involved in the Enterprise International Womens Day event and various Female Focus group events.
Lastly, I showcased my engagement with Enterprise Social Media channels. I had been active on Twitter and LinkedIn posting about achievements and promoting the internship, with some posts having up to 10,000 impressions.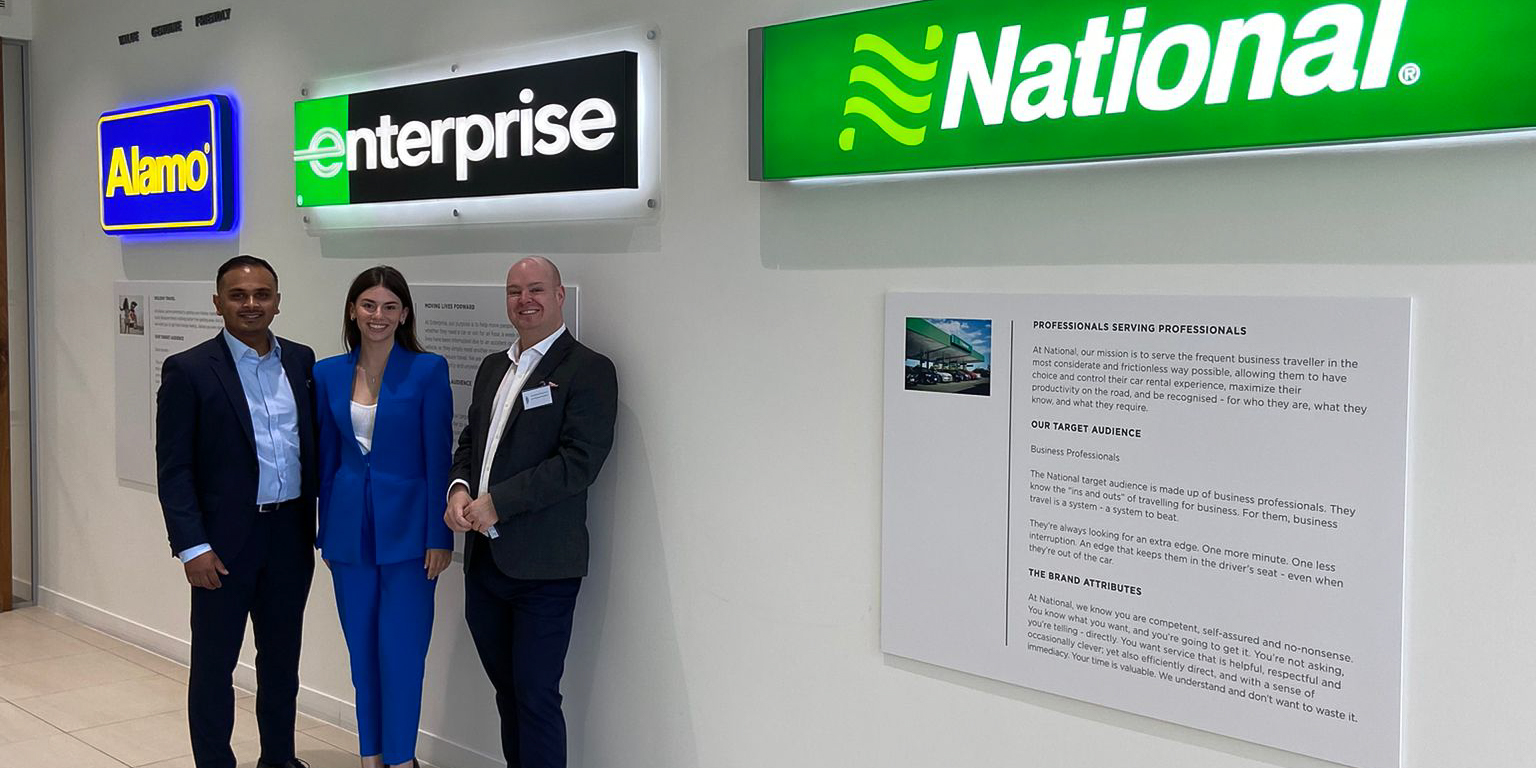 The support from Leeds University I have received whilst being on placement has been brilliant. Especially from my placement tutor, who supported me throughout my placement, by providing guidance with assignments and enabling me to create clear goals for what I want to achieve.
I had a fantastic time throughout my placement, and I'm excited to return to Leeds in September to complete my final year of study. I'm excited to see what the future holds!