Q5 Consulting inspires MSc Management students with industry insights
Stewart Brown and Hannah Buckley, Q5 Consulting, recently paid a visit to the MSc management students, leaving them inspired and motivated with their valuable industry insights.
The session provided a comprehensive understanding of the consulting profession and the skills required for success. During their visit, Hannah and Stewart delivered an engaging overview of Q5 Consulting, highlighting the company's unique approach and values.
They also delved into key topics such as the components of a typical week in the consulting world and the essential characteristics of high-performing teams. The students were captivated by the duo's informative presentation and benefited greatly from the knowledge and experience shared.
By providing practical examples and real-world perspectives, Hannah and Stewart were able to bridge the gap between theoretical concepts and the day-to-day realities of the consulting industry.
Expressing our gratitude, Leeds University Business School extends our appreciation for taking the time to visit and impart their expertise. The School recognises the immense value of industry professionals sharing their insights with students, enhancing their educational journey and preparing them for future professional endeavors.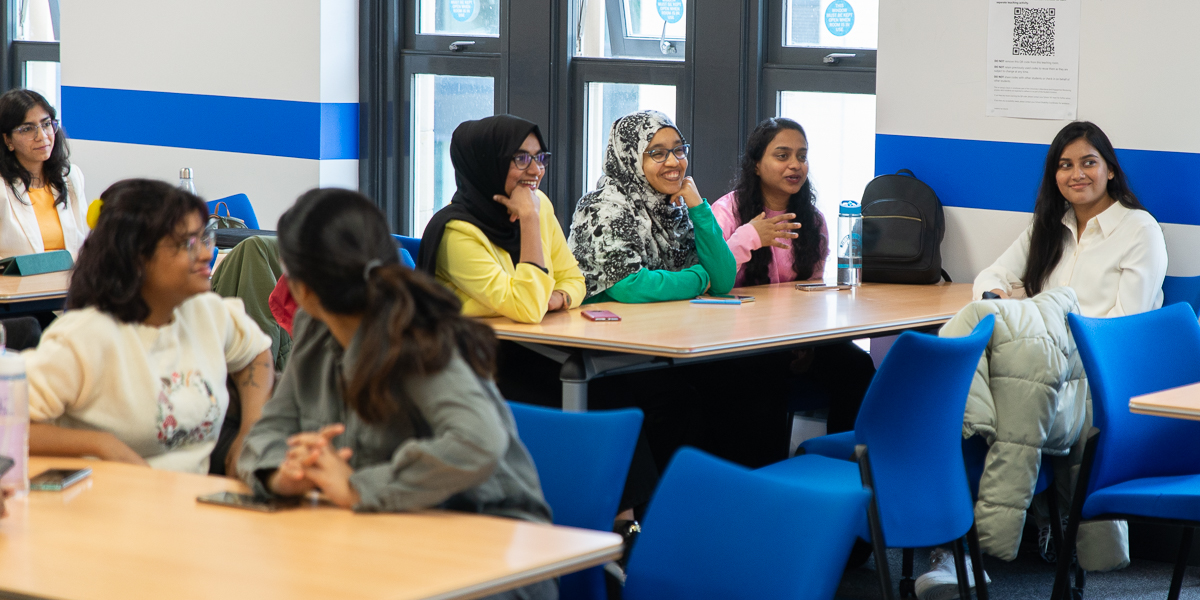 The engaging and informative session conducted by Q5 Consulting left a lasting impression on the MSc management students. Their newfound understanding of the skills and experiences required for success in consulting will undoubtedly contribute to their personal and professional growth.
Leeds University Business School remains committed to providing its students with opportunities to connect with industry leaders. The visit from Q5 Consulting exemplifies the School's dedication to bridging the gap between academia and the business world.
We're delighted that Q5 are at the heart of our Leaders in Residence programme here at Leeds University Business School, sharing their business expertise and experience with our students. Their contributions to panel discussions, insight sessions, business challenge events and more help connect theory with real work practice and are an amazing learning experience for the students.