Success for MSc International Business in FT rankings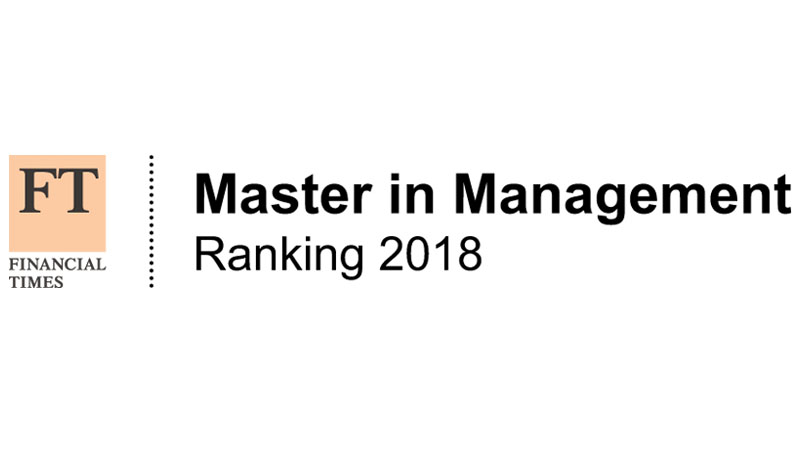 Leeds University Business School's MSc in International Business is included in the top 100 of the Financial Times' rankings.
The School's MSc International Business is among the world's top 100 management programmes, according to the Financial Times Master in Management 2018 rankings. This is the seventh year that Leeds has been included in this prestigious league table.
Leeds is placed:
8th in the UK, 34th overall for career progress. This is calculated according to changes in the level of seniority and the size of company alumni are working for between graduation and today.
8th in the UK, 37th overall for the effectiveness of our careers services in supporting recruitment.
84% of respondents from our most recent class were employed within three months of graduating.
Overall the programme is placed 12th in the UK, and 79th in the world.
In the supplementary programmes tables, the School's MSc International Business is 1st in the UK for the seventh year running, and 4th in the world, in the international business category.
Professor Peter Moizer, Executive Dean at the Business School said, "I am delighted that our MSc International Business has once again been listed amongst the best in the world. These results are a testament to our hard working staff and students and once again confirm our position as a leading provider of management education."
About the FT rankings
The rankings assess the quality of the student experience, faculty and school, as well as career progression, salary, and student diversity. They are based on recommendations from the MSc International Business alumni class of 2015, as well as data provided by the Business School.