Will the commute survive another lockdown?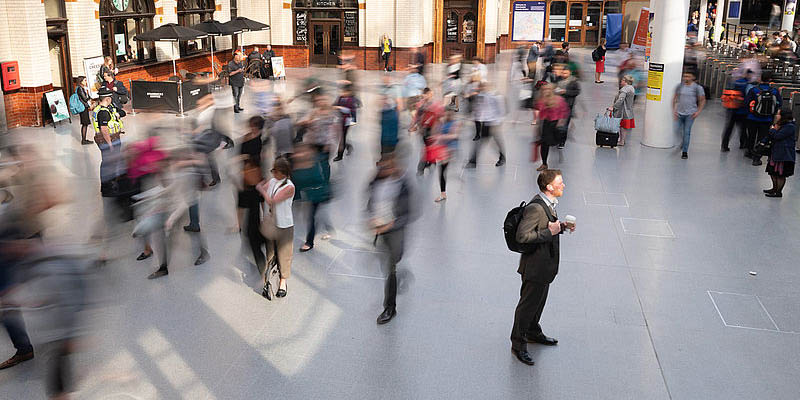 Professor of Economics David Spencer featured in the Daily Telegraph on 16 September 2021, discussing the potential of a winter lockdown and the impacts of work and life in the City.
The Daily Telegraph article discusses the uncertainties around the winter months to come and the government's contingency plans in the event of the virus threatening the NHS's capacity, which involve encouraging workers where possible to work from home among other measures.
The easing of restrictions has seen morning commute levels on the London Tube rise to over half of pre-pandemic levels, according to the Daily Telegraph, and Bloomberg's 'Pret Index' showed sales reaching three quarters of those prior to March 2020 in Canary Wharf and the City of London- all indicative of a return to some kind of normality.
However the data is clear: many companies have transitioned to hybrid-working or kept workers at home, and the possibility of a winter virus resurrgence puts City life and the associated hospitality sector at further risk.
Professor David Spencer commented on the potentail human and economic impacts of another lockdown:
There will be a hit to cafes and small businesses form a return to homeworking. There might also be pressure to reinstate Government support like the furlough scheme.
"I suspect many businesses have already adapted and can cope with the move to homeworking...the bigger challenge for businesses in city centres will be to adapt to a likely new environment where the flow of office workers is reduced."