Research project
Key metrics for supporting national and local government waste policy improvements
Start date: 1 June 2018
End date: 30 April 2019
Funder: Economic and Social Research Council (ESRC)
Principal investigator: Andrew Brown (Leeds University Business School) and Eleni Iacovidou (Brunel University London)
Co-investigators: Norman Ebner (Leeds University Business School), Bianca Orsi (Leeds University Business School)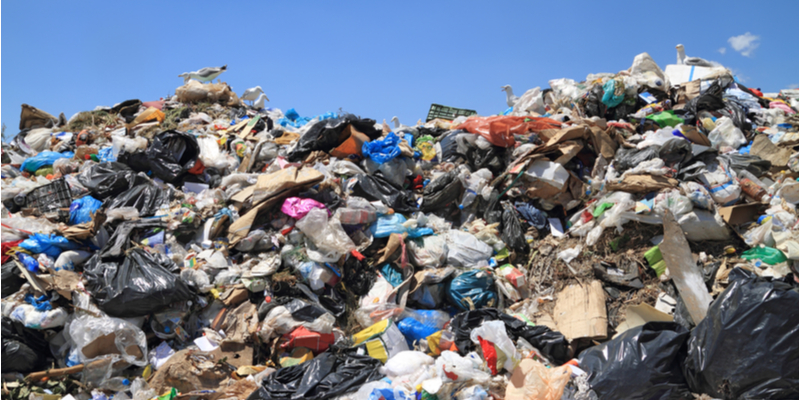 Description
This project was part-funded by an Economic and Social Research Council Business Boost Impact Acceleration Award. The project was carried out in collaboration with the Department for Environment, Food and Rural Affairs (DEFRA).
---
The UK Government is committed to promoting sustainable management of wastes and increasing the recovery, reuse and recycling of valuable materials; an opportunity that is currently missed. Better management of resources is essential for economic and social prosperity and increased quality of life. The project is a collaboration between the School of Civil Engineering, Leeds University Business School, and Defra that applies 'Complex-Value Optimisation for Resource Recovery' (CVORR) framework,' to aid the selection of metrics to assess resource recovery systems, using the plastic packaging system as a case study.
The CVORR project (NERC-ESRC NE/L014149, £1.4M), rooted in the socio-political systems of provision (SoP) approach, provides a conceptual framework for transitions towards a resource-efficient future. Within the CVORR framework, a metrics selection process that is both system- and stakeholder-specific has been developed to support the selection of key environmental, social, economic and technical metrics for systemic assessment and evaluation. This project applies the 'CVORR' approach to support Defra in identifying local, regional and national intervention points in resource recovery systems for influencing the policy agenda.
The project applies the CVORR approach to:
uncover the social/behavioural, economic, environmental and technical drivers and the role of key actors in the production, use and end-of-life management of plastic packaging, and identify metrics that can be used to support multi-dimensional valuation of the plastic packaging system;
aid the selection of key metrics for the plastic packaging system evaluation using the CVORR metrics selection framework, supporting waste policy changes that generate long-term impact in the UK.
This will be used to co-produce a report with Defra supporting public policy improvements and processes at national and local government, helping the UK become a "zero avoidable waste" economy by 2050.
Publications and outputs
Read the report for key findings.
Media coverage:
Project website