Accounting and Finance students attended a lecture with non-executive board member at UBS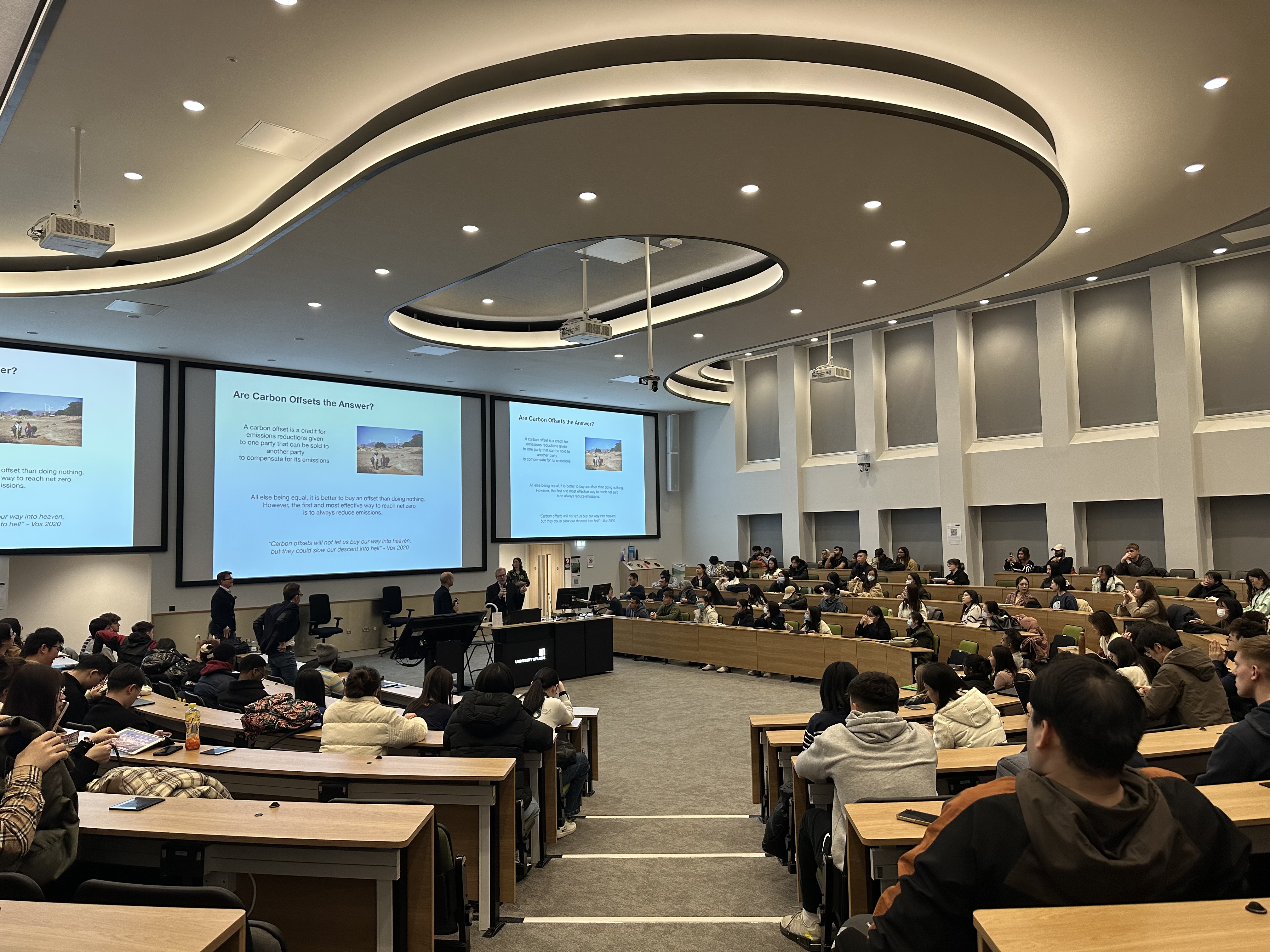 Alumnus Mr Mark Hughes, former Group Chief Risk Officer (RBC) and current non-executive board member at UBS, presented his lecture on Climate Risk to students on our Accounting and Finance programmes.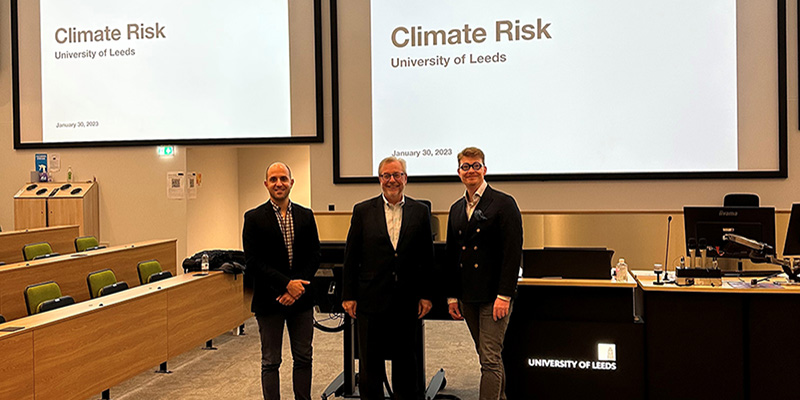 Mark received his LL.B from Leeds University and then completed his MBA (Finance) at Manchester Business School. His experience in banking spans several decades and he has a wealth of experience and knowledge in Corporate Banking and Global Credit. He joined RBC in 1981, shortly after completing his MBA, and has held several positions in their international offices including New York and London.
In 1995, he was appointed as an executive officer of RBC and had responsibility for the bank's public sector activities in Canada. He was a member of the leadership team involved in the integration of the bank's global corporate banking business into RBC Capital Markets. Mark was appointed as RBC's Group Chief Risk Officer in 2014 and supervised the strategic management of risk on an enterprise-wide basis.
He retired in 2018 and is now a Visiting Lecturer with us at Leeds University Business School, as well as being a member of the Board of Directors of UBS Group AG and chair of the Risk Committee.
It was the first time in two years that Mark had visited campus due to the pandemic, and he was pleased to be here to present the lecture in the newly built Esther Simpson Building.