Survival Strategies in the Textile Industry
Accounting and Finance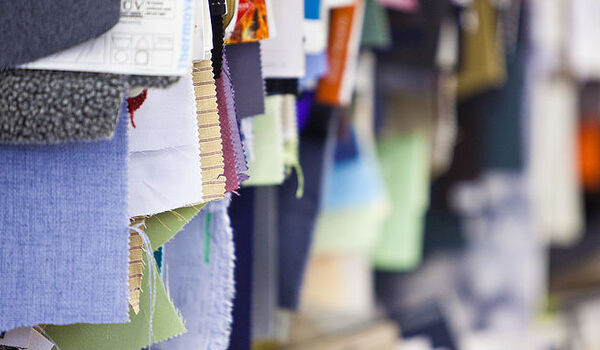 Textile employment has declined steadily in the West Yorkshire region and nationally over recent decades. The textile industry has globalised rapidly following the removal of protection under the Uruguay round trade negotiations of the early 1990s.
In most industrialised countries, including the UK, fibres, fabrics, and processes more easily automated, have moved offshore. Some labour intensive garment assembly processes, finishing and design have remained, benefiting from proximity to end retail markets, the ability to switch production quickly and lower transport costs. Even in these sectors however, decline has been inexorable.
So what are the main survival strategies available for textile firms, and can the industry play even a small part in the 'Northern Powerhouse' project, reviving not just cities but the desolate former mill towns of Lancashire and Yorkshire?
In recent decades, survival strategies have tended to focus on niche products, based on specialist brands and fabrics. The last surviving Lancashire cotton mills have specialised in health care products like bandages and health based equipment. Allied Textiles in Barnsley successfully specialise in polymer-based fabrics for car safety airbags, tents and outdoor equipment. Sunderland based Berghaus is a leading outdoor clothing specialist, based on its development of Gore-Tex rainproof fabric. Increasingly too surviving firms in the clothing sector are brand and design led.
The main users of textile output are today the major retailers. Marks & Spencer's (M&S) strategy of sourcing through UK suppliers long provided sustainable revenue and profit streams for UK firms, facilitating investment and modernisation. The strategy collapsed in the late 1990s after the entry of new high street competitors offering similar but cheaper overseas sourced clothing. The result was the closure of scores of textile plants, mostly in Yorkshire and the North East of England.
Ironically, the success of Spanish firm Zara, which entered the UK market in 1998, was based on its 'fast fashion' model, and associated flexible production facilitated by links with local suppliers. Notwithstanding decades of collaboration by M&S with its UK suppliers, Zara's design-led, flexible model has proved more resilient in the past decade. For remaining UK suppliers meanwhile, the growth of fast fashion is providing new opportunities for the repatriation of production onshore, with the potential of 20,000 new textile jobs by 2020.
New and established firms are also helped by a global surge in demand for classic British styles. Over a decade on from M&S's decision to move much of its supply chain offshore, in 2013 Head of Design at M&S, Tony O'Connor, introduced the 'Best of British' range, supported by a trawl for high quality UK based suppliers. Fabrics and garments are sourced from a range of new suppliers including Abraham Moon of Guiseley, Alfred Brown of Bramley and Clissold of Bradford.
These new relationships reflect a more equal balance of power between retailer and supplier than prevailed up to the late 1990s. Rising global demand for British styles means that suppliers no longer have to be dependent on supplying direct to retailers. When Baird lost its contract with M&S in 2000, it switched to a brand-led strategy and was subsequently taken over by Jacques Vert, which operates a brand portfolio through retail concessions in department stores.
UK listed firm Burberry best illustrates the alternative, independent, strategy. Gabardine weave, invented and patented by Thomas Burberry in 1888 for its waterproof properties, could not be more authentic in its classic British style. Burberry's gabardine woven trench coats are at the forefront of a global marketing campaign, aimed not so much at Britain, but at the burgeoning markets of Asia and the Americas. The authenticity that the expanding middle class of Beijing and Sao Paulo demand can only be guaranteed if the product is genuinely UK produced, which explains Burberry's recent commitment to a £50m new factory in Leeds, creating 200 new jobs and employing 1,000 staff. Add Burberry's commitment to production efficiency to the support that Leeds offers as a centre of textile heritage, education and design-led innovation, and the ingredients for sustainable, high quality, volume production are all there.
The scope of the resurgence may well be limited, but is perhaps enough to arrest further decline in the sector, and indeed may signal a way forward for other brand and design led textile firms.
Contact us
If you would like to get in touch regarding any of these blog entries, or are interested in contributing to the blog, please contact:
Email: research.lubs@leeds.ac.uk Phone: +44 (0)113 343 8754
The views expressed in this article are those of the author and may not reflect the views of Leeds University Business School or the University of Leeds.