Entrepreneurship, Ethnicity and Place in Post-Conflict Environments
Centre for Enterprise and Entrepreneurship Studies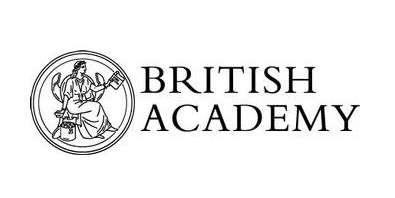 Some 20 years after the end of the Yugoslav wars, the 'new born states' of the Balkans face real economic and political problems in part brought about by legacies of the war.
Tensions still bubble under the surface. For example, when a drone carrying an Albanian flag flew over the Serbia vs Albania Euro 2016 qualifying football match in October last year, it triggered a mass brawl between the two sets of players. The release of tear gas in Kosovo's parliament is a regular occurrence as opposition politicians protest against proposals to grant more powers to the minority Serb population; and the sentencing of the Bosnian Serb leader, Radovan Karadzic, for war crimes in March was welcomed in Bosnia while protests raged in Belgrade. How these different ethnic groups can be reconciled to ensure economic, political and social progress for all is an ongoing challenge.
In economic terms, the 'new born states' are similar to the former transition economies of Eastern Europe in that they have moved from centrally planned to more open market economies. However, the creation and emergence of these states has in other ways been markedly different.
As previously semi-autonomous regions within Yugoslavia, they possessed varying degrees of policy-making power, and all of them lacked national rules and regulations by which to govern economic activity. Furthermore, all declared independence at different times with different outcomes. For example, Croatia moved to independence in 1991 during the height of war and international recognition came later; Montenegro became independent following a peaceful referendum in 2006 after being part of Serbia following the wars; while Kosovo's declaration of independence in 2008 is still disputed, not least by Serbia and Russia.
The political decisions made by these countries have had different implications for the various ethnic groups within the Balkans. This is particularly marked in Bosnia, which is a country still divided on ethnic lines. Bosnia and Herzegovina declared independence from Yugoslavia on 1 March 1992, following a bitter ethnic war.
The siege of Sarajevo lasted over three years and atrocities were carried out throughout the country, including the Srebrenica massacre in 1995. The legacy is one of a divided country, and it is now home to one of the world's most complicated systems of government, which began with the Dayton Accords (the peace agreement reached in November 1995 at Wright-Patterson Air Force Base near Dayton, Ohio) which ended the conflict.
At the first level, there is the predominantly Bosniak Federation and the Serb dominated Republika Srpska; at the second level there are ten cantons (subdivisions), and the third has over 100 municipalities. Dayton achieved its immediate purpose of putting an end to the bloodshed, but it froze its ethnic divisions in place. The accords bequeathed an extremely complex system of government, which has made governance extremely difficult, as ethnic tensions pose a challenge for economic and social development.
This complicated system of government presents a real challenge for developing policy aimed at fostering social cohesion and economic growth. Part of the efforts to promote growth is the development of entrepreneurship policy, through which government is seeking to support higher rates of entrepreneurship. However, different rules exist in the Federation and Republika Srpska which means that there are different economic outcomes, with some rules supporting entrepreneurial activity while others constrain.
Integration across political entities is not straightforward, with common agreements on regulation, taxation and trade fraught with political challenges. The naming of a student dormitory in honour of Karadicz in Republika Srpska prior to his sentence is symbolic of the tensions which remain between the majority Serb and majority Bosniak areas and which hampers effective bilateral policy.
Characteristic of other post-conflict environments, since the end of the war political allegiances have been based on ethnic identities which remain entrenched. The research project will examine the extent to which governance and ethnic identities the Bosniak Federation and the Republika Srpska determine and shape entrepreneurial performance. Post-conflict environments such as Bosnia are under-researched, and present an opportunity for entrepreneurship scholars to investigate how ethnic divisions influence entrepreneurial outcomes and policy making.
The research, which will be carried out in collaboration with Professor Tim Vorley at the University of Sheffield, will engage with entrepreneurs and policy makers across the different political entities within Bosnia.
Contact us
If you would like to get in touch regarding any of these blog entries, or are interested in contributing to the blog, please contact:
Email: research.lubs@leeds.ac.uk Phone: +44 (0)113 343 8754
The views expressed in this article are those of the author and may not reflect the views of Leeds University Business School or the University of Leeds.