How different forms of crisis can teach us about impacts on entrepreneurship and how policy might respond
Centre for Enterprise and Entrepreneurship Studies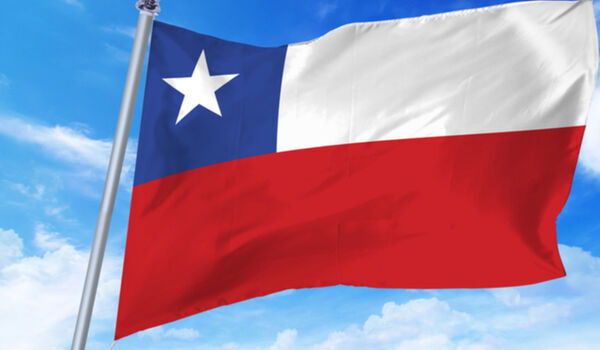 The language of crisis is hard to escape at the present time. The current challenges related to Covid-19 will last for years to come, with governments all around the world seeking ways to cope with the present situation and recover whenever the time for recovery may come.
As academics, we are conscious that our research should not exist in a bubble. Rather it can seek to make real-world impacts. We have recently published a paper which attempts to examine a real-world problem through an academic lens. We examine the socio-economic crisis being faced by Chile.
The paper is part of an exciting new endeavour launched by the Journal of Business Venturing Insights, entitled the 'Entrepreneurship Rapid Response Research' initiative (ER3). ER3 papers seek to bridge the gap between academic research and real-world problems. Scholars collaborate with an individual or organisation that is directly engaged in attempting to solve the problem. In our case, our paper is a collaboration with CORFO, the main government economic development agency in Chile. As such, the paper was written with intended impact at its heart.
Even before Covid-19, Chile was facing its worst economic crisis in decades. The country saw large scale riots in response to increases in public transport fares. In reality, the outbreak of violence had long been coming, a consequence of a series of economic reforms which have failed to improve quality of life, the rising cost of living, and rising income inequality. The impact on employment was severe, with barricaded cities suffocating the life from the economy. The impact on entrepreneurs has also been extreme, with many of them directly hit by damage caused by the riots or forced to close due to the threat of violence. Thus a form of involuntary lockdown was experienced.
While the nature of crises is different, lessons can be learnt which apply to most. In the midst of a crisis, our research shows that policy makers should seek to 'do no harm'. That is to say that policy makers should seek to avoid any actions which limit entrepreneurial activity and its potential to contribute to economic and social development. Lessons from Hurricane Katrina show that entrepreneurs can perform important community recovery roles during a crisis, as well as finding solutions to the crisis at hand. Therefore not preventing entrepreneurs from performing this role, for example through legislation that increases the costs of doing business, is a key principle.
One of the problems with entrepreneurship policy, in its many forms, is that it tends to allocate resources to those who need them the least. Educated entrepreneurs capable of putting together solid business plans and sound financial forecasting tend to attract more attention. These same individuals tend to be less affected by crises. This creates a double problem, because of alleviating pressure in times of crisis, entrepreneurship policy ends up perpetuating what led to the crisis in the first place.
So, when seeking to emerge from a crisis, policy makers should think twice on how to purposively avoid elite entrepreneurship and encourage ecosystem democracy instead. This, by opening spaces and pathways for uncoordinated, semi-autonomous actions of individual agents and spaces for responsive venturing to emerge. Decentralized programmes and promotion of diversified place-based economic activity can nurture responsive venturing which can naturally take care of urgent and secondary needs, enabling new forms of economic activity. This, in turn, can equip communities and ventures with the necessary tools to collectively respond to the crisis.
Policy makers should also seek to enhance economic resilience by enabling more diversity in the economy, in terms of, for example, sectors and size of business. Greater diversity can lessen the impact of future crises as certain sectors or supply chains will be more vulnerable depending on the type of crisis. As such, measures which seek to reduce unemployment as part of a crisis response must try to avoid consolidating dominant businesses, but encourage more diversity.
In addition, governments should seek to enhance social cohesion by bringing together a broader range of knowledge and experience. In the context of Chile, this means bringing together social strata which have not previously mixed. By bringing people together new opportunities can be created. Social cohesion acts to bind society's assets and can lessen the impact of future crises. Entrepreneurs have a role here as they can make important contributions to social cohesion by solving immediate problems. Support should therefore be given to entrepreneurs who perform community roles, rather than those who are seen as the most 'productive' in economic terms.
While the causes of crisis are better understood, more research is required on how economies can emerge from a crisis. We hope to contribute to this work through our study of Chile. We recognise that responding to a crisis is not simple, and there are multiple, complex trade-offs for governments to make. However through our research with CORFO, our policy prescriptions are now being applied in Chile and we will be monitoring the impact that they make.
The experience of Covid-19 is unique. Never before have economies been placed into a self-induced coma, such as is seen in the UK lockdown. However the principles of how to emerge from a crisis still apply. We hope that our research informs future research and debates as the world seeks to manage crisis and emerge stronger and wiser.
The views expressed in this article are those of the author and may not reflect the views of Leeds University Business School or the University of Leeds.