Record attendance for our India alumni tour 2018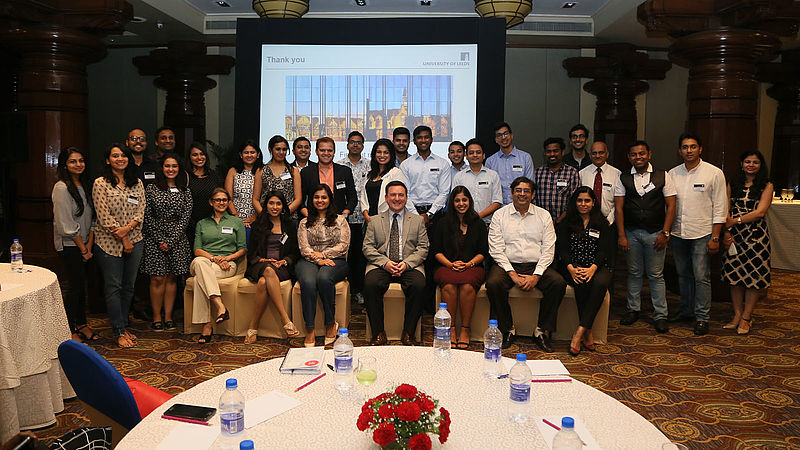 A record number of graduates, prospective students and local business leaders joined Senior Teaching Fellow, Tony Byng for a series of alumni events in India this March.
Tony presented interactive workshops about personal branding in a digital context, and sought to challenge alumni to reflect on the design, delivery and impact of their own personal branding efforts online. The workshops in Mumbai, Delhi and Bangalore were highly interactive and encouraged everyone to share and compare their current efforts online.
Our alumni events were also open to members of the British Business Group (BBG) in India. This new relationship with BBG further supports our alumni by introducing them to an organisation dedicated to promoting business between the UK and India.
Tony said "It is always a pleasure to meet with alumni and learn of the successful careers they have forged since graduation. The fondness with which alumni remember their time studying in Leeds makes for a very convivial atmosphere that quickly overcomes potential barriers of age or discipline. This common bond really helps alumni benefit from such events in making new, mutually beneficial connections. And, reinforce existing ones."
See photos from our events in India
Connect with our alumni groups in India