Successful entrepreneurs share their insights in the classroom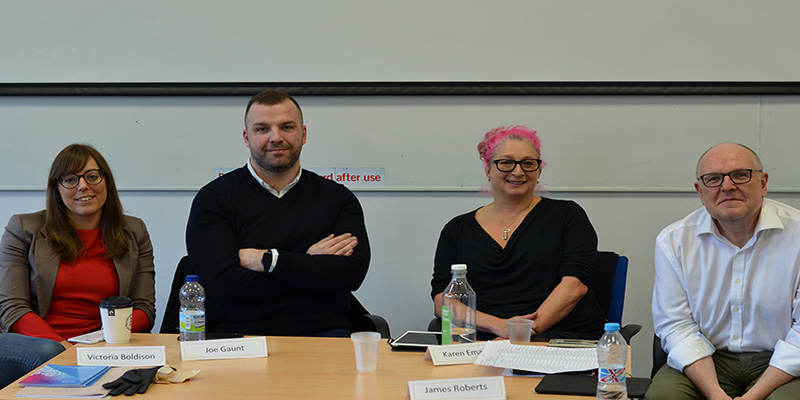 On 20 March our full time MBA students had the chance to hear from a panel of three experienced and successful entrepreneurs.
The panellists shared their thoughts on how they as entrepreneurs approach leadership, and discussed the characteristics and motivations they and other entrepreneurs have.
They were Karen Emanuel, owner of music manufacturer Key Production , Joe Gaunt, founder of wellness organisation hero and Victoria Boldison, founder of export consultancy Bolst Global. Both Karen and Victoria are alumni of the University of Leeds.
All three panellists are members of the Leaders in Residence scheme at Leeds University Business School. Brought together by the Management Division, the Leaders in Residence are a network of more than 80 experienced professionals. They volunteer their time to share their business expertise and insights with our students, through mentoring discussions and networking sessions.
James Roberts, the MBA programme director, commented: "The academic literature is important but only gets you so far. There is just as much for the students to learn from listening to practitioners talk about their lives and experience. That's why events like these where we bring experienced professionals into the classroom are so important to the student experience here".