Alumnus returns to campus after 51 years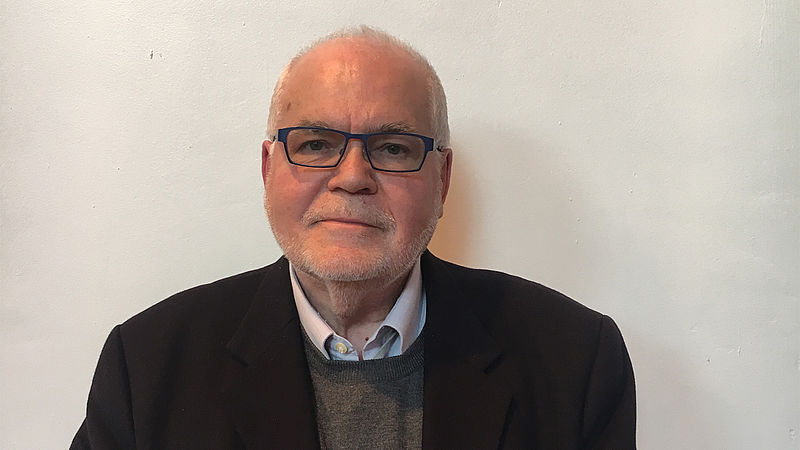 On Monday 18 December, we welcomed Richard Yallop (BA Economics and History 1966) back to the Business School, 51 years after his graduation.
A huge Leeds United fan, Richard frequently returned to the city to support his football team, however had not been back to see how the campus had changed over the last 50 years.
A full day itinerary was organised, with Richard enjoying a guided tour of the University campus as well as meeting academics from both the History and Economics departments. We were joined by Associate Professor in Economics, Gary Slater, who shared photos from the 1960s and department history with Richard.
Richard founded Yallop Associates on Friday 13th 1978. He commented that if his business was truly going to succeed, starting it on the most unlucky day of the year would only help! It most definitely paid off and Richard had the opportunity to travel to over 70 countries during his time as an international consultant. Now retired, Richard has been a member of a project team seeking to open a museum in his hometown in Norfolk in March 2018.