Digital supply chain transformation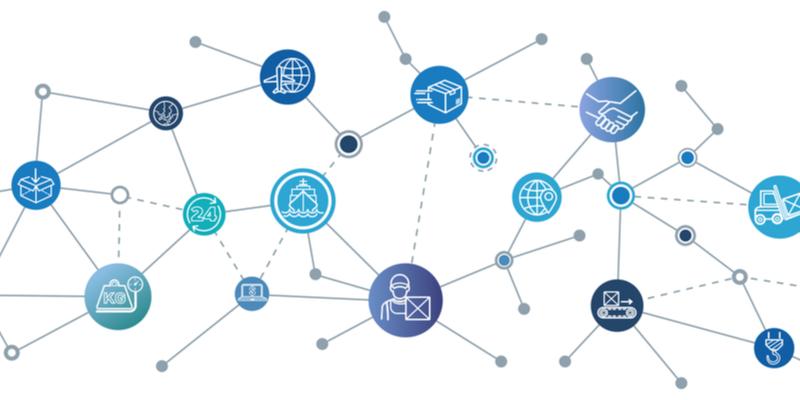 Start date: 19 January 2021
End date: 9 February 2021
Duration: 4 weeks
Fees: £500 (when you book before 31 December 2020). Discounts can be provided for group bookings.
Venue: Online
---
enquire
book now
Course overview
Is your organisation maximising digital technology in supply chains?
This programme will help you assess the opportunities for digital transformation in your supply chains, helping improve efficiency and grow your business.
We are currently in a period of significant change and there has been a dramatic impact on supply chains as a result of COVID-19. Firms are rapidly trying to come to terms with how new digital technologies can help their business survive and how they can create more agile supply chains to adapt to changing levels of supply and demand in the future.
This programme consists of 4 weekly sessions which will allow delegates to assess and evaluate 10 different supply chain scenarios , whilst using this understanding to develop an action plan for your own organisation.
The course covers:
The impact of digitalisation across the end-to-end supply chain
A framework designed to help organisations structure their approach to supply chain transformation, building on existing strengths to achieve competitive advantage in this age of Covid uncertainty.
An overview of some of the supply chain evolution challenges ahead, looking at both the risks and rewards as well as the skills and technology gaps and barriers to progress.
Tracking digitalisation over the three phases (preparedness, response and recovery) of the Covid crisis (what happened, where we are now and what next?)
Participants who successfully complete the programme will receive a certificate from Leeds University Business School.
Course structure
The programme will utilise a scenario-based approach where participants will evaluate ten scenarios and rate them based on a capabilities assessment tool (developed by Dr Srai at Cambridge University). Through the evaluation process, participants will reflect on their own business as well, consequently walking out of the programme with an action plan for their own organisation's digital transformation journey.
Session
Topic

Session 1

19 January 2021 (4pm – 5.30pm)

Introductiuon

Scenario 1: Automated e-sourcing

Scenario 2: Digital factory design

Session 2

26 Janaury 2021 (4pm – 5.30pm)

Scenario 3: Real time factory scheduling

Scenario 4: Flexible factory automation

Scenario 5: Digital production process

Session 3

2 February 2021 (4pm – 5.30pm)

Scenario 6: E-commerce fulfilment

Scenario 7: Extended supply chain (near) real time monitoring

Scenario 8: Digital product quality

Session 4

9 February (4pm – 5.30pm)

Scenario 9: Digital supply network design

Scenario 10: Product lifecycle management

Action planning
Who should attend?
This programme is well suited for anybody who works directly in supply chain, logistics or production. Whether at a senior executive level or still involved in the management and delivery of front line operations.
It is also suitable for those executives and change specialists working in manufacturing industries, such as automotive, electronics and pharma.
Speakers
The course facilitator is Dr Gary Graham – Associate professor in Operations and Supply Chain Management.
Dr Graham is part of the Centre for Operations Supply Chain Research at Leeds University Business School. Whilst working for a number of business schools since 1996, Gary has investigated the use of technology and change in the logistics and supply chain sectors. Most recently his research has focused on the impact of Artificial Intelligence, Big Data, Robotics and Human Analytics on Supply Network Design and Management.