Dr Saridakis elected as UK representative to major academy
Leeds University Business School's Babis Saridakis elected to prominent role in the European Marketing Academy.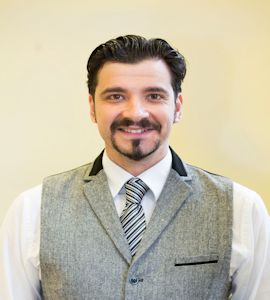 We are delighted to announce that Babis Saridakis, Associate Professor of Marketing and Programme Director for the MA Advertising and Marketing, has been elected as the UK Representative on the European Marketing Academy (EMAC) Executive Committee.
Established in 1975, the EMAC is a professional society for people involved or interested in marketing theory and research. It aims to serve as the core communication network for disseminating information and promoting international exchange in the field of marketing.
Dr Saridakis was voted in to the influential role by fellow members of the EMAC. At present, the Academy has over 1000 members from more than 57 different countries in all five continents.
He commented: "The involvement of the National Representative is important in the activities of EMAC and I will certainly give the best of myself to honor this role and our School."
Find out more about the Marketing Division at Leeds University Business School