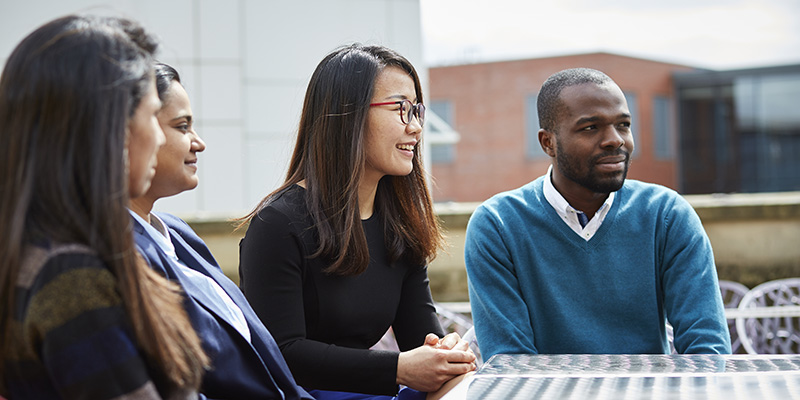 We encourage you to connect with your MBA colleagues from the start, to share experiences, and build friendships.
You will find plenty of opportunities to get together during the year including sightseeing trips, dinners, the annual MBA ball and sports events.
This time spent away in an informal setting will not only help build relationships and improve group working back in the classroom but also the life-long friendships you develop here at Leeds.
Student clubs
Our student clubs are created, shaped and led by our current students and their specific industry interests. Previous clubs have included Marketing, International Business, Finance, Consultancy, Sustainability and IT. It is an opportunity to grow professionally and personally, as well get to know your classmates and other students across the University.
Business Speaker Events
The Business School hosts a number of prestigious lectures. Delivered by eminent business figures, they are intended to inspire, educate and challenge.
I found the Masterclasses really complemented the programme. They were highly informative, as well as providing excellent opportunities for networking.
You can watch previous speaker events on our YouTube channel including recent talks from Sofi W Elfving, Research Manager at Ericsson AB and Dr Simon Hayward, CEO at Cirrus.
Nikhil Hegde
Full-time MBA
Going back to school after 8 years of work was a thrill in itself. A gripping year with students from over 12 countries and varying experiences is something that I will cherish for life. The University also gave the opportunity to interact with students from other universities through study tours and networking events, which was not just enjoyable but also beneficial in developing a mature mindset towards business.
View Profile