Executive Programme: Designing the future workplace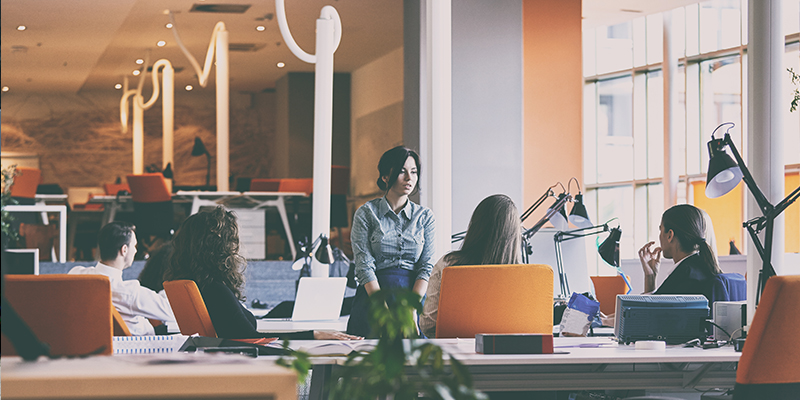 Programme summary
The question "where do I work" is now more complicated for many organisations and employees to answer. It offers a huge opportunity to improve the workplace and how organisations operate. This can be an overwhelming problem to tackle though and most businesses are still trying to figure out the approach that's right for them. Decisions are fraught with trade-offs; between individuals, teams and departments, between competing goals and business objectives, with many different solutions on the table.
We've designed this course to help you spot these issues and to design an approach that works for you and your organisation. We challenge you to think through what hybrid working means for your organisation, for you as a manager, and whether this is the same for your employees.
Course: Designing the future workplace
Date: 8 July 2022
Time: 9.30am – 4.30pm (BST)
Location: University House, University of Leeds Campus
Cost: £400 (alumni discounts available)
---
Programme overview
Through a mix of evidence-based presentations, discussion and worked examples, we will help you to develop the insights you need to make the strategic decisions that work for both your organisation and your people. We will share tools and approaches that can be used to guide the design of hybrid policies and the broader organisational change that is required.
We will walk you through a typology to define what hybrid means for different groups of workers, and will help you consider the implications for staff, managers, and your offices.
We share research data on differing employee perceptions of hybrid working, benefits, and the potential downsides. We will use our industry and employee findings to help explore why one size will not fit all for hybrid policies or workplaces, while encouraging you to think about these challenges in the context of your workplace.
Collaboration, professional development, culture and experience are key. We will challenge you to think about collaboration and networks in the workplace, and the ways that hybrid working can affect these aspects.
Throughout the programme, we will adopt a 'big picture' systems mindset. We will share our socio-technical framework, to help you take a holistic approach to designing a hybrid policy, and to help you in adapting your workplace and ways of working. We use examples of different hybrid approaches (policies and office concepts) to illustrate the trade-offs that you need to navigate. We will also help you consider what success may look like in a hybrid world – is this the same for everyone, what do you prioritise (wellbeing, performance, culture, efficiency) and what does this mean for inclusion and retention of staff?
You will be introduced to the Systems Scenarios Tool, to help you identify and then resolve trade-offs in designing a hybrid workplace. This is a practical method that helps guide decision making, encourages new ideas, and can engage staff in the design of new ways of working (and workplaces). You will also take away from this programme a concrete set of steps and questions, to help you ensure that hybrid working works for your organisation.
<iframe width="560" height="315" src="https://www.youtube.com/embed/zLKNQZYqABA" title="YouTube video player" frameborder="0" allow="accelerometer; autoplay; clipboard-write; encrypted-media; gyroscope; picture-in-picture" allowfullscreen></iframe>
Who should attend?
Our Executive Education programmes are suitable for middle managers and senior leaders. This programme is ideal for HR professionals or those with a specific interest or responsibility for staff, organisational structures and workplaces. The course will also be of interest to a broad range of professionals working across any sector who are considering how best to design their workplace of the future.
Learning outcomes
By the end of the programme participants will walk away with:
an understanding of the different types of hybrid working models
ability to identify the strategic opportunities, issues, and challenges that relate to different hybrid models.
the tools to design your own hybrid working policy
greater understanding of the impact on employee engagement and how to help manage change
an understanding of industry best practice and the latest research on hybrid working and office design
Facilitators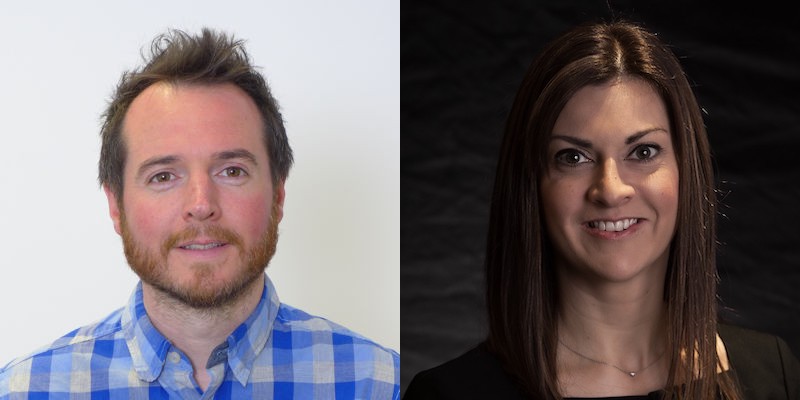 Dr Matthew Davis – Matt is an Associate Professor at Leeds University Business School, a Chartered Psychologist and an Associate Fellow of the British Psychological Society. His research centres on how people interact with their environments, the impact of different office designs and how businesses engage in CSR, particularly to address sustainability and modern slavery. Matt believe that psychology offers valuable tools to help approach these and many other business problems.
Dr Helen Hughes – Dr Helen Hughes is an Associate Professor at Leeds University Business School, and a Chartered Occupational Psychologist. She has expertise in workplace collaboration, studying the social dynamics of workplace relationships and the ways that these can be harnessed by organizations to improve both their performance and efficiency, and the wellbeing and satisfaction of their employees. Currently, she is a Co-Investigator on an ESRC funded project: "Adapting Offices for the Future of Work", which is looking to support economic recovery by identifying effective office design and work practice adaptations that also support remote and hybrid working. Helen has held a number of advisory and consultancy roles with organisations such as Rolls-Royce, Jaguar-Land-Rover, The National Health Service, Yorkshire Water, and KPMG.
Latest research
This programme has been informed by the latest research from facilitators. Find out more about their research and download their latest report "Where is your office today?".
Contact
Contact Abi Hunt (cepe@leeds.ac.uk) to find out more about the programme, or to arrange group bookings.
Book online
You can book your place online.