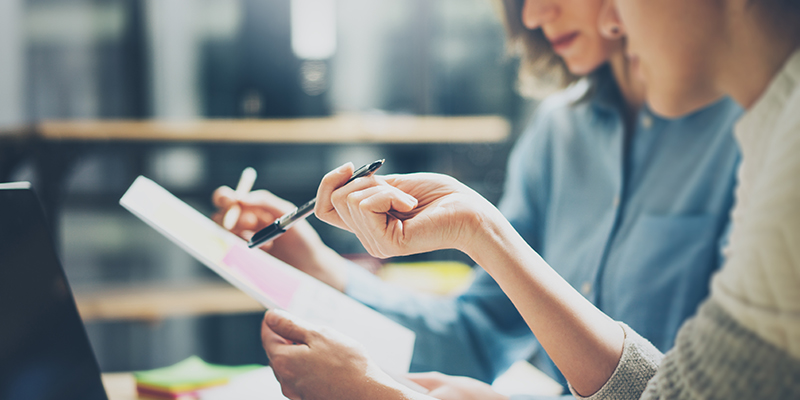 Date: Wednesday 22 April 2020, 15:00 – 18:30
Location: Cloth Hall Court, Quebec Street, Leeds
Cost: Free
We are delighted to welcome business owners and key decision makers to the inaugural event for the SME Leaders Forum.
This event has now been postponed.
This exciting new forum has been created to enable SME leaders to benefit from cutting edge academic and industry expertise on topics relevant to their fast-paced organisational challenges. The forum also provides leaders with an extended network of engaged business owners, sharing insights and fresh perspectives.
This forum has been created to enable SME leaders to:
Hear from inspiring speakers on topics relevant to their fast-paced organisations
Carve out some time to work on their business, thinking about key changes and innovations
Work with other like-minded SME leaders to tackle issues and learn from their experiences
Share their own stories of success (and failures!)
Each Forum event will have a speaker to introduce a particular topic or share their key learnings, followed by a short workshop session during which leaders will be able to apply new ideas to their business and discuss challenges with their peer-group. The event will be rounded off with a drinks reception and networking.
Sales Re-Imagined, The Changing Face of Sales.....
Nick Bramley, CEO of IMPACTUS Group will share how the sales landscape has changed, and continues to change, with advent of social selling and relationship development based sales replace, or at least work alongside more "traditional" routes to achieve success.
Workshop:
How does the landscape look for you?
What should you be considering in terms of your sales strategy?
How can you create more sales by standing out from the competition, and how can you elevate your business?
These and other questions will be asked and answered in a very interactive and engaging session.
This event is organised by the Centre for Executive and Professional Education (CEPE).
Schedule
| | |
| --- | --- |
| 15:00 | Welcome |
| 15:15 | Guest speaker: Nick Bramley, CEO of IMPACTUS Group |
| 15:30 | Workshop |
| 17:00 | Networking and drinks |
| 18:30 | Close |
To register your interest, send your name, business name, address and contact details, and operating duration to Susanne Marchant (S.E.Marchant@leeds.ac.uk)
Once you have registered your interest we will contact you to let you know if you have been successfully selected. Places are limited.
---
The Forum is free to attend and open to all SME Leaders meeting the following criteria:
Be the owner/leader/shareholder of a growing SME
Be operating from their own business premises
Be from a business that has been operating at least 2 years and have employees.
For more information, please contact Susanne Marchant S.E.Marchant@leeds.ac.uk
Please note that non-attendance following registration will be monitored and may affect future places at Forum events.
<iframe src="https://www.google.com/maps/embed?pb=!1m14!1m8!1m3!1d9426.319916048613!2d-1.5491406!3d53.7969628!3m2!1i1024!2i768!4f13.1!3m3!1m2!1s0x0%3A0xa84c0e31cc7a08cb!2sCloth%20Hall%20Court!5e0!3m2!1sen!2suk!4v1582195595310!5m2!1sen!2suk" width="600" height="250" frameborder="0" style="border:0;" allowfullscreen=""></iframe>