International Women's Day 2021: Women in tech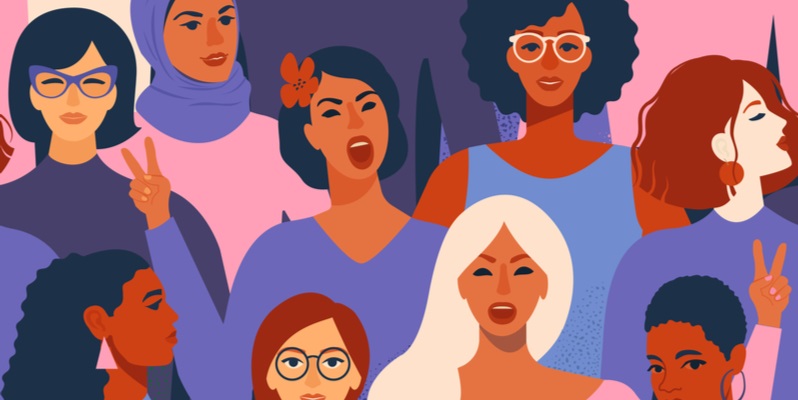 Date: Monday 8 March 2021, 17:00 – 18:00
Location: Online
Type: Online
Cost: Free
The Business School is delighted to host an online panel event to mark International Women's Day 2021, celebrating women in tech.
This event is open to staff, students and alumni of the University, as well as anyone who has an interest in women in the technology sector and gender equality.
About the event
Join Executive Dean Professor Julia Bennell as she chairs a discussion with four inspiring women who have made waves in the tech world. The panel of experts will be discussing their career journeys and how they have challenged bias and overcome unequal representation within the technology sector throughout their careers and lives. A Q&A will follow the discussion.
This online panel event will be hosted on zoom.
#InternationalWomensDay #IWD2021 #ChooseToChallenge
Panellists
Kirsten English: Kirsten English is a FinTech industry leader with extensive international experience. She has worked for 30 years in the Financial Technology sector with a career in FTSE, NASDAQ, Oslo and Dublin-listed companies as well as Private Equity-backed acquisitions. She was co founder and General Manager of Radianz, one of the UK's most successful private FinTech start ups which sold to BT. She has served as CEO or Non-Executive Director in a over a dozen companies specifically in areas where Financial Technology and Financial Services come together.
Christina King: Christina King (MBA, 2005) is currently Chief Commercial Officer at Tribosonics, an innovation-led scale-up driving transformation to address challenges in rotating equipment. Following a degree in Mechanical Engineering, Christina developed change management skills in the defence manufacturing sector and then went on to build and test Challenger 2 main battle tanks. Christina was a recipient of the TechWomen 100 Awards 2020, recognising remarkable female achievements in the technology sector.
Anu Shah: In 2005, Anu Sha (MBA 2012) left home as a teenager to work in a Mumbai Call Centre for a meagre salary with little money to her name. Fast forward some years, and Anu had forged a globally successful entrepreneurial career and achieved two multi-Million Dollar entrepreneurial exits. She is the founder and ex-CEO of EFI Hub, a startup incubator supporting entrepreneurship in emerging and frontier markets of Asia and Africa and is a powerful advocate for global gender equality through innovation, social impact entrepreneurship and charity.
Sarah Wood: Sarah Wood is a digital entrepreneur and diversity advocate. She is co-founder of Unruly, the global video advertising marketplace acquired by News Corp in 2015. Sarah currently sits on the board of Tech Nation, the UK network for ambitious tech entrepreneurs, where she is the Senior Independent Director. She has been named Veuve Clicquot Businesswoman of the Year, City AM Entrepreneur of the Year, and has been awarded an OBE for services to technology and innovation.
Chair
Professor Julia Bennell: Professor Julia Bennell became Executive Dean of Leeds University Business School in January 2020 following a distinguished career as a Management scientist, having published over 40 papers in international journals and having won over one million pounds of research funding from a variety of sources. Professor Bennell brings experience of leadership, research and teaching and drives the School's reputation for excellence locally, nationally and internationally.
If you have any queries, please contact Shereen Robinson: s.robinson3@leeds.ac.uk